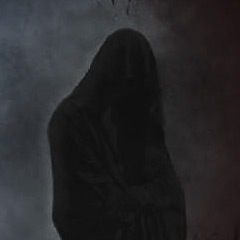 Recent Posts by Gash Jiren - (guest)
Gash was still several paces ahead of Tobal when he came to an abrupt stop. The pitch-black darkness of the deserted sewe
Never again.
By the way, Ahnk... (click)
Not likely. Didn't you know Ahnk? I'm the source of literally all problems on TRF.
...I feel violated.
Little of the old ultra-violence eh Ahnk?
Heard it sucked.
What the @#%$ does "pulls a Dolash" mean anyway? Someone explain that.
It's "ridiculous" for @#%$ sake...
Won't load.
I don't really feel like dragging this into a public forum, but I just thought I'd make this thread so you don't delude y
Libelous!
Gash Jiren pulled his navy cloak tighter about him as icy winds whipped about the two Jedi. One, of course, had nothing t
Gash Jiren will be involved in a non-fleet way with this new faction, just to let everyone know.
An icy look flashed across Gash Jiren's face as the young Shadow Jedi began to speak. What rolled off of him as he gave h
And his "pornographic" thread intrigues me...Oh for @#%$ sake, can we reign in the hormones?
Valarius instantly became rather nervous, looking at his feet, glancing furtively up at Gash. "Valarius does not like to
"We're going to see a friend of mine," Jiren answered cryptically, as they emerged from the library onto the street outsi
"It is all the same, then, Tobal. You wish to know what you are, that you might know who you are. Or were." Gash nodded s
(By KM he means M. Forgive Omnae for being a stupid, stupid American.)
a) Drayson: Ghandi lived in India. No one eats meat there.b) Kilam: You don't hunt to keep deer populations down. You hun
Griff, I state the following as a staff member and senior member of TRF, not as a member of TNO or a participant in this
Gash listened closely. Tobal's story was reminiscient of something; it hinted at something just outside of the Jedi Maste
"The planet Asthentia," Gash said, "resides north of Ossus, near Yavin IV and the Corporate Sector. It was colonized by t
Gash Jiren was silent for several moments. He closed his eyes, for all appearances going into some sort of trance. Tobal