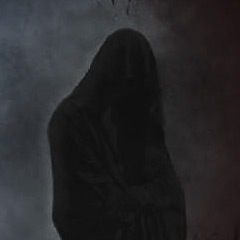 Recent Posts by Trajan Vespian
"We need teams of security coupled with medical personnel with the appropriate scanning devices. Any positive reading, an
~*~ "The boy does not seem to know anything about Nurse Kess' murder. Even standard lie-detection tests seem to confirm.
~*~This was no joke.Nurse Kess lay in a bloody heap as Doc Sammry and several others worked furiously with the little vit
*The Commanding Admiral Panacka's eyes softened slightly. "More precisely," he continued, "it is a Freedom Class Vlyx Ba
*Teth"If this is our future, someone shoot me..." whispered Trajan as the shuttle flew into the atmosphere of the industr
*"What was so important that you just had to get me up and..""..and out of the house?" came the sarcastic retort.Trajan g
*The doctor looked over the personnel report of the Captain, clearly uncomfortable, sitting across from him. "So, I am t
*Depression.Everything was gray. With resources stretched thin, with overpopulation crowding the remaining industrial wo
~*~Major Ceires stood at attention as Captain Trajan circled her listing off the damages done to the RecDeck as if each w
~*~ Ship's SecurityChief Boras and his team exited the foliage firing, catching all but one Kashan off guard. Shock Troo
~*~Ship's SecurityBoras tried to count the stun divots firing upward at the raised repulser pallet as the Kashan vainly t
~*~Ship's SecurityThe fire from the foilage had stopped.Someone had pushed something. At least that is what Security Chi
~*~Ship's SecurityCheif Boras eyed the foilage intently wondering if his enemy was running straight for them 'off the cuf
~*~Med Deck"You wanted to see me, Doctor?" intruded a voice and Nurse Kess looked up from her report she was writing."Doc
~*~The recreational deck had been cleared, it's near-cavernous expanse suitable for the exercise set before it.Captain Ve
~*~"..has the nerve to tell me there's nothing wrong with his ass-backwards, older than dirt warship but that it's our Ar
~*~Captain Trajan Vespian walked the halls of his starship, a Victory Class Star Destroyer designated Iron Mantis, with s
~Trajan made it a point to shake Mr. Meer's hand as he left to indicate no hard feelings. Mr. Meer was, after all, doin
~Trajan Vespian, Captain of the Iron Mantis, clenched his jaw standing ramrod straight taking the brunt of Mr. Marth Meer
The Iron Mantis had picked up the beacon from the shuttle White Knight Sellis Sur was piloting and moved to rescue the mi
~"Tracking! I am picking up another vessel!" Trajan and his executive officer turned to the scanning officer as if he ha
~The shields formed into place as the few powerful blasts of the first Star Destroyer pounded into the Iron Mantis' hull.
~*~Sellis was about to abandon the computer terminal to follow the Team hustling the prisoners down to the hanger of the
~*~"FIRE!!!!!" Captain Drall shouted as his crippled warship leveled itself once more towards the Victory Class Star Dest
~~*~~"Uh oh.." came a murmur and Trajan tore his gaze from the damaged Star Destroyer to the source of the sound and the