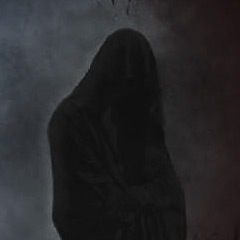 Recent Posts by Perrin Descartes
Wayland"The transaction is complete," the Noghri leader intoned, finishing a familiar ceremony that had stripped the trib
If I had a choice, I would prefer to leave your stuff in and work around it.
So, how were we going to do this with your planet broke and Church scattered to the winds?Or is it?
Perrin checking in.
Nyx - FutureGarber! That was what Maxon's right hand man's name here on this putrid world was!The old Sith Master's fing
Nyx soldier gains renown in ferriting out Nyxan traitorsInterludeThe Sith Master limped alone down the empty corridor the
*What will take place in the future...Interlude The Sith Temple was deserted. Or, rather, it looked deserted as the s
INTERLUDEThe fires burned all around them as they stared at the toppled tower. Perrin remembered that time of disbelief,
There is one more post for Perrin to make but it involves describing of the Crusade's leaving Xa Fel for which is pending
INTERLUDEAnd there it was. "What do I have to do?"The aged Perrin almost laughed out loud at the pathetic platitude."Wha
ok.. Thanks.
ok. I've read that they wear black cloaks with a "Palestar" logo which I belive is red. Is that all? If I see one, I
I have one question really.About Void Knights.What do they look like?I mean, do they have a visual characteristic (like P
You mean you guys did not know that the Temple is actually the communications tower of a buried Super Super Star Destroye
Interlude The Sith Temple was deserted. Or, rather, it looked deserted as the spatter of rain washed across it's stone
"There are moments which define us. These moments are upon us always.""With every breath we take, we are changed." Forme
^"Those bloody tanks cost money, you know.." Perrin griped to the youngster. "If the Emperor or myself decided to hurt y
*Perrin watched as the virtually naked woman floated around in the bacta tank. He was dressed in the latest comfortable
Set after Apprentices II: The New Generation ^ "Her wounds were serious considering," Perrin said as he crossed the t
MeetingPerrin had allowed the men intercepting him to hurl their taunts and flaunt their physical strength (such as it wa
Perrin had no trouble getting into the city. Open fighting had broken out and the capital was divided into sections, the
RodiaPerrin watched as his breathren set about making camp and hiding the Sith Infiltrator. From what, Perrin had no ide
:Perrin's eyebrows raised as the apprentice's face clouded over. Before he could interject, he felt a wave of scorn from
Perrin listened dispassionately as the Sith Grand Master relayed the general instructions which amounted to "hurry up and
*"Tell me young Perrin, do you love her?""I... " the younger Descartes was at a loss for words. In his confusion he turn