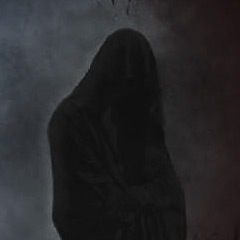 Recent Posts by Luxum
Luxum could feel the tension and fear welling up beneath his feet, the collective social pulse of the world below, the Fo
The cramped personal quarters felt more like a tomb to Luxum, whose bulky droid body made the room feel even smaller. He
If the Force would not help him, he would help himself. "Again.""But, Sir―""Again!"The alien some thirty paces
I concur.
This world was angry. The Iron Knight called Luxum waded through the sheets of rain, his Jedi robes drenched and splatte
Is Force hobo a valid category? If not, Lightside is probably a safe bet.
Do I count?
"Again!" Luxum shouted into the darkness.But master, this is―"Again!" He demanded, and the droid obliged, as it
The quiet hum of hyperdrive engines filled the empty room. The gently pulsing lights of the cargo bay's control panel ca
Heavy winds blew through the empty wasteland, trees turned to ghastly wraiths as flashes of lightning pierced the night.
Luxum the last Iron Knight had performed his final act of service to Orax. He was now free to leave, content that the Co
Luxum had been working for only a few minutes, but finally his task was nearing completion. He knew that the Iron Order
Luxum stopped immediately, and a few paces later Mologg followed suit, turning an inquisitive eye on the Shard and trying
Luxum waved his hand, and the room came alight as a theatrical-scale holoprojector powered up, bathing the room in a rain
HyperspaceThe shuttle flew through hyperspace in solitude, a "pure" droid piloting the craft. Luxum the Shard and Mologg
Varn was an interesting planet, filled with a whole lot of newness. Everywhere he looked, there seemed to be one or two
Atelia Reth had been right: Luxum could have Orax fix itself. As a Jedi, it was his duty to do so. Before he left his h
The place: CoruscantThe time: Twenty five years before the Battle of YavinD-3PO was not an ordinary protocol droid. Atta